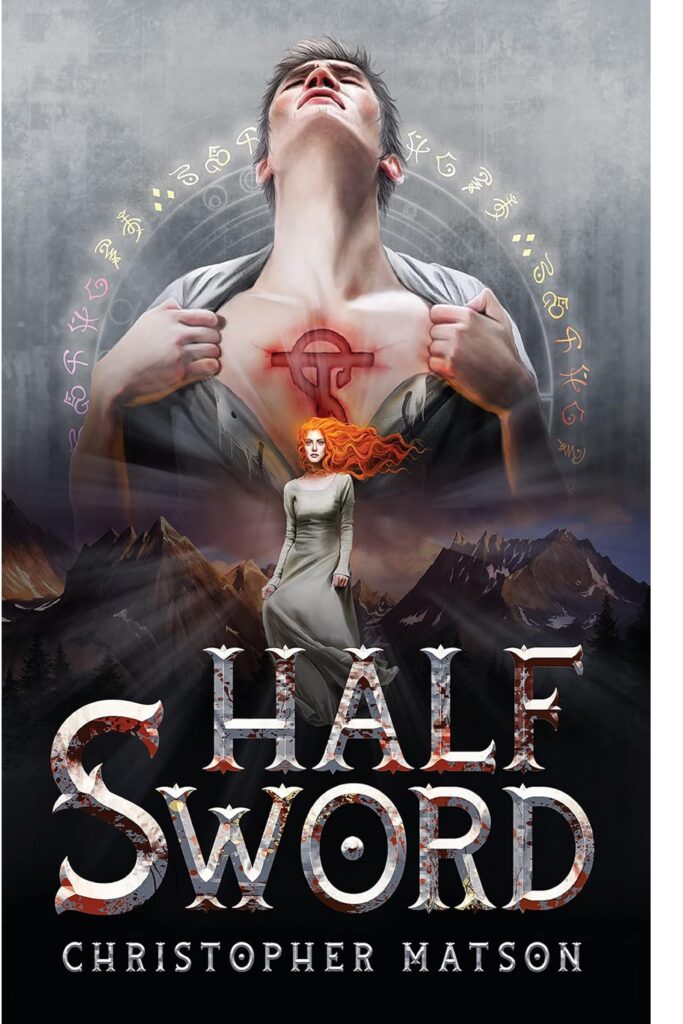 HALF SWORD
Simon the fool, Simon the halfwit, Simon the lost is pursued across medieval Europe by a sinister league of conjurers, the Apostles of Light. Having erased his past, they will stop at nothing to steal his future as well. On the way, he joins the Knights of Palermo, a dubious band of wandering rogues, and attracts a mysterious young woman whose fate is somehow interwoven with his own.
Simon finds himself caught in a struggle for power between the shadowy Apostles, his adopted Knights, and a cabal of powerful women known to a select few as the Weavers. With only a broken sword and his own shattered memories, Simon must thread this maze of warring factions to discover who he was and why he is inexorably drawn to the haunted ruins of twelfth century Rome.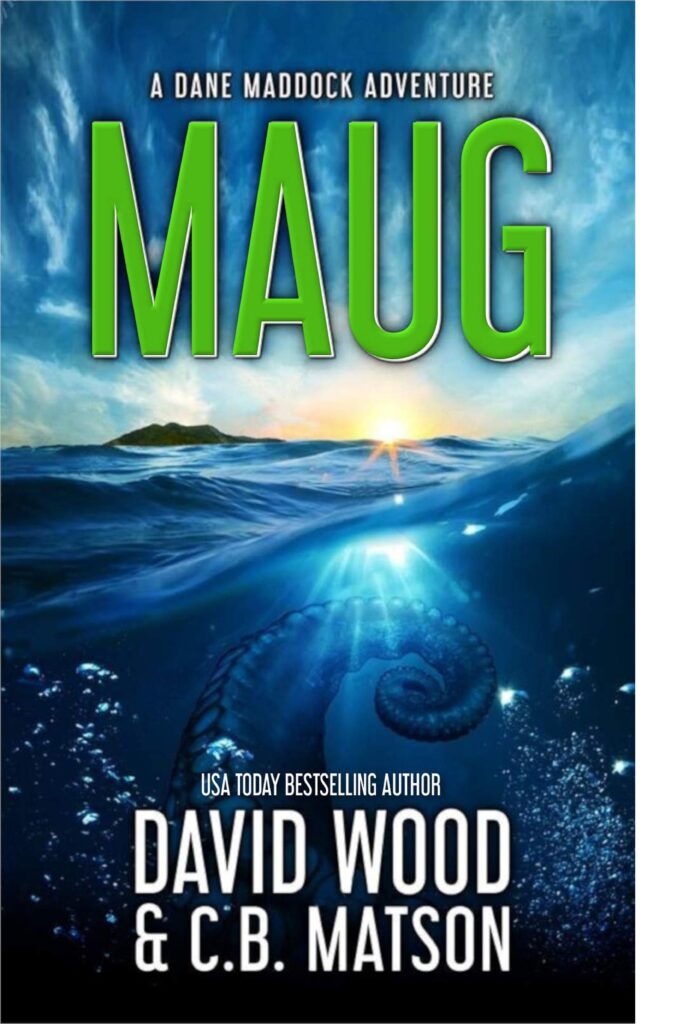 MAUG
A lost island broken by cataclysm and haunted by a dark intelligence broods alone on its bloody past. It is the lost graveyard for fleets of sunken treasure vessels. An irresistible lure for Dane Maddock and his band of adventurers, but getting there is least of their problems. When Bones rescues a talented young programmer from a gang of mercenaries, Maddock and his crew find themselves in the crosshairs of a deadly organization that will stop at nothing to possess a priceless software program with the potential to dominate the world's economy. Maddock, Bones, and the crew of the Sea Foam set out for a legendary island in the Pacific, the final resting place of a wealth of treasure vessels. Standing in their way are mercenaries, cage fighters, drug gangs, mystics, and powers beyond their understanding. But no threat is more perilous than what lies in wait for them in the shadow of Maug.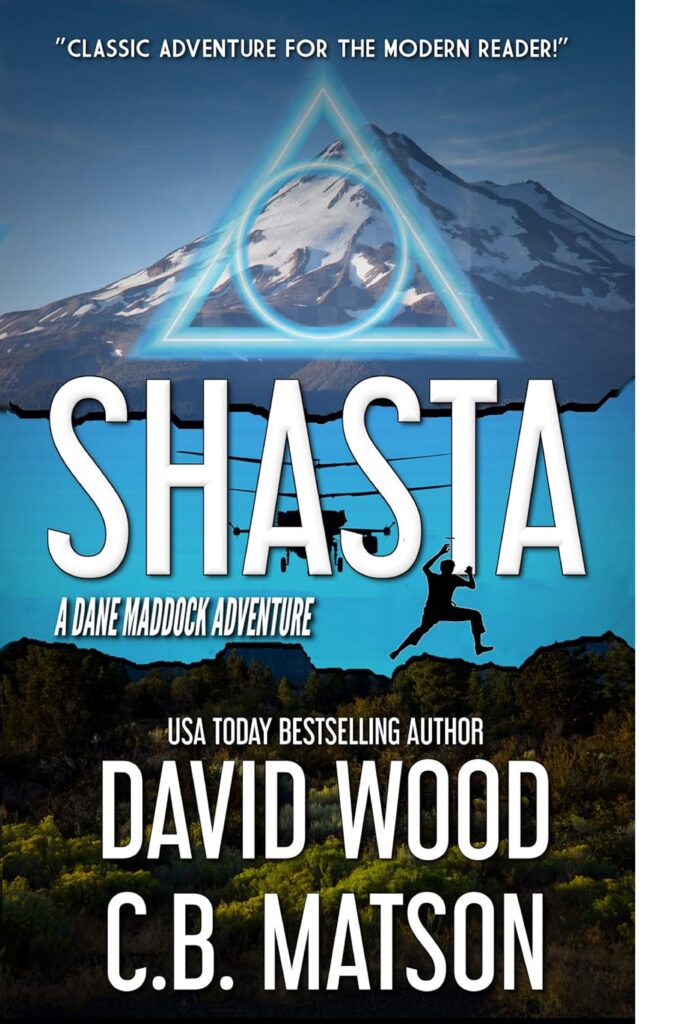 SHASTA
When mercenaries abduct their friend, it's up to former Navy SEALs turned treasure hunters Dane Maddock and Bones Bonebrake to find him. With the clock ticking and powerful forces standing in their way, can Maddock and Bones unlock the secrets of ancient Lemuria and stop Pym Industries before it's too late! SHASTA is most action-packed Dane Maddock adventure yet!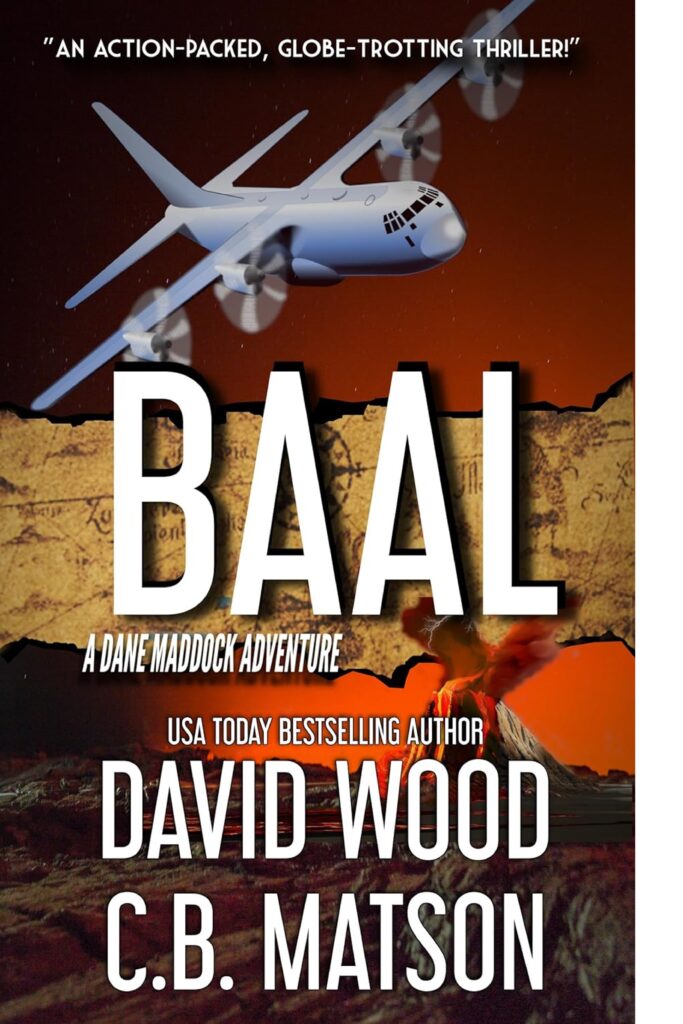 BAAL
King David's lyre wields a great and terrible power. With it, David raised thunderstorms, controlled the beasts of land and sky, and conquered a kingdom. Until it drove him mad. Now, a power-hungry cult leader seeks to harness its power to bring the world to its knees, and it's up to former Navy SEALs turned treasure hunters, Dane Maddock and Bones Bonebrake, to find the lyre before it falls into the hands of the minions of Prester John.
The modern world meets ancient power in the globe-trotting adventure, BAAL!